Hey y'all!
I've been gone for the minute and I'm back, once again, with the jumpoff.
Beyoncé has brought me out of hiding with her newest single, Formation, and its accompanying music video. But don't worry, this isn't a thinkpiece. I'm all thinkpieced out. The Blackness of Formation has been discussed ad nauseum. I want to discuss the pure unadulterated butter slathered Southerness of Beyoncé.
Being Black is hard enough but being Southern and Black is a whole 'nother animal. Southern Black folk are often seen as too dumb or complacent to move above the Mason-Dixon and to be proud of your Southern roots is blasphemy. To see such a prominent figure brag about having hot sauce in her bag is really important to this Georgia Peach. But if you aren't a long-time stan, you might not have noticed that Bey has been country since her DC days.
Here are a few of my favorite Southern fried Bey [different phrase] moments:
Deja Vu
Why? Beyoncé filmed this video in the hot Louisiana heat and the sweat glistening on her golden skin reflects those rays. When I saw formation, I immediately thought of this video. She was serving plenty of Creole princess goodness with piles of lace and messy sweated-out hair. I'm sure some skeeters was eating her ass up but she took it in stride. 
Soldier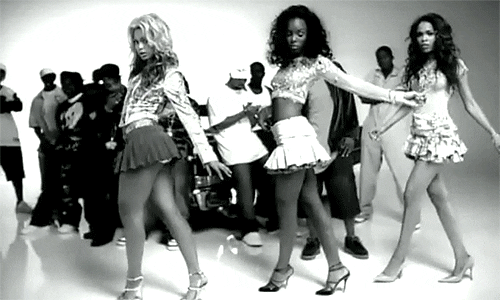 Why? This video and song is filled with a form of ratchetness that can only be produced in the South. Fur coats with mini skirts, walking big ass dogs in heels and appearances from Lil Wayne and too little fitted era T.I. I even spotted a dude in a Vick jersey. The whole first verse of the song is an ode to country boys: 
We like dem boys that be in them lac's leanin' (Leanin')
Open their mouth their grill gleamin' (Gleamin')
Candy paint, keep that whip clean and (Clean and)
(They always be talkin that country slang, we like)
They keep that beat that be in the back beatin' (Beatin')
Eyes be so low from that chief (chief and)
I love how he keep my body screamin' (Screamin')
A rude boy that's good to me, wit street credibility
And in the second verse, the girls brag about Yankee boys loving them some country girls. 
No Angel
Why? This video was pure Houston. Candy paint, strippers and cameos from several hometown rappers including Bun B, Paul Wall, Slim Thug and several others that I had to take my ass to Wikipedia to identify. Not to mention, the beat is perfect for ridin' round in someone's 'Lac with a Black-n-Mild. According to the director of the video, Beyoncé filmed it as a tribute: 
We really wanted to spend time, immerse ourselves, drive for hours and hours aimlessly with a camera, jumping out and shooting things that caught my eye. We didn't want to go there and just shoot Frenchy's Chicken and call it an "authentic video." There was tons of hanging out, getting the feel, all with cameras ready. We hooked up with our dude Scotty who was a great help, plus Bun B's brother Truck, and Paul Wall. The city was so receptive, so willing to help, so open, and that leant a lot to the fact that we really got to glimpse of the real character of Houston.
 Check On It
6
Why? Southern girls love us some big hair and there was plenty of it in this video. We're strict adherents to the saying "the bigger hair, the closet to god." Bey also sports a nice floppy sun hat in this video, a staple in a southern girl's wardrobe. Not to mention, Slim Thug and Bun B, two of Southern rap's most exalted sons, are on this track.
Bug A Boo
Why? This is early Destiny's Child and Beyoncé at her most country. This heffa is wearing bright red glittery cowboy hat with a matching crop top and patch work capris. The video also features them marching majorette style in golden outfits topped with, you guessed it, cowboy hats. 
***Flawless (Original and Remix)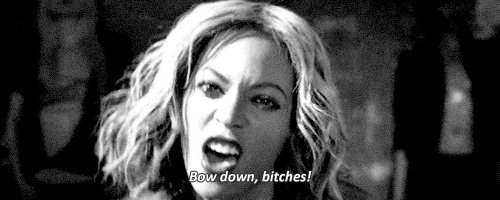 Why? The video isn't that country but the original's intro is pure Houston with those video game and chopped/screwed sound effects.
The remix isn't that different except for one integral part that made me fall in love. The video below will start from the middle.
Recognize that beat? It's Spottieottiedopalicious, a track by Outkast, the unofficial kings of Atlanta. When I first heard this song, I almost fell out when that beat dropped.
There ya have it. The best of country Beyoncé. Did I miss anything? Let me know in the comment section.